Quality has always been of central importance to MULTIFEED, with each employee committed to make their own personal contribution to the achievement of quality standards and customer satisfaction.
We understand that long term success in business can only be achieved by providing high quality equipment & services, which fulfils the customer's requirements.
MULTIFED is award on 2016 & 2017 by: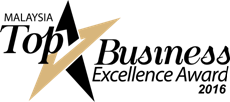 High-quality services are our top priority
Seamless integration is essential when it comes to incorporating feeder technology into your production system. That's why multifeed plans and designs solutions according to your unique requirements – our machines can, for example, be qualified, and constructed for deployment in cleanrooms. What's more, after delivery, our service team will install your machine, and guarantee rapid, reliable commissioning. As a result, your feeder unit will deliver the high performance you expect – from the moment it goes live.
After-sales support
To make sure your feeder solution operates smoothly, and delivers consistent high performance and output, multifeed offers defined maintenance packages. Our service team will be happy to provide you with more information.